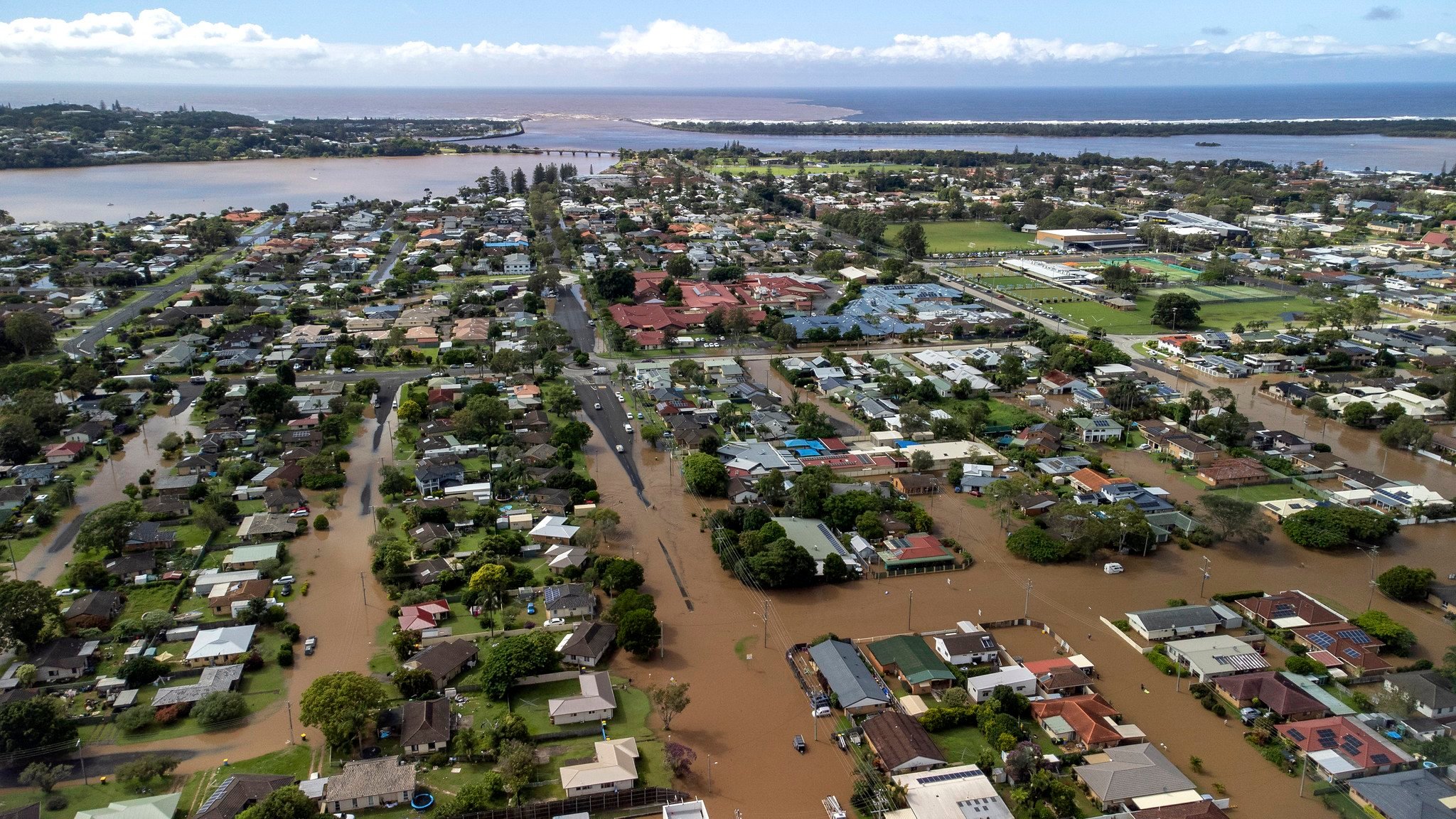 Ballina asks for more funding from SES
Ballina Shire Council has agreed to prioritize upgrading its state emergency services base and to seek the establishment of a new county-wide incident control centre.
Independent Councilor Eva Ramsey again drew attention to the dire state of local emergency headquarters last week as part of the council's regular meeting in June.
'The condition of the building is deteriorating so much there is nothing you can do about it,' Cr Ramsey said at the meeting, 'it's only getting worse'.
"These guys are working on these premises to try and save the lives of our community," the Independent said.
'Can you imagine,' Cr Ramsey asked, 'trying to manage a lifeline for people stuck in floods or bushfires or whatever and trying to get them out of those premises?'
No floodplain available for Ballina SES
Ballina SES's past, present and future facilities have often been on the councils' agenda over the years, with Cr Ramsey saying a grant application for government funding was first turned down a year ago fifteen.
The council discussed prospects for the local SES shortly after the devastating floods in February and March this year, agreeing to stick with the existing site on Ballina Island despite its risk of flooding.
Advisors were told there was no flood-prone land immediately available for a new SES base, and another option being considered at 26 Endeavor Close turned out to have potential access issues during a flood.
After hearing that the SES had lost interest in searching for a new site and council staff had agreed to support the agency's preference to stay put for the time being, a suggestion from independent Cr Phil Meehan to search for a site without flooding is officially obsolete.
Instead, the council voted to move forward with plans to upgrade existing facilities, which were to be presented to the public for comment.
Ballina Council lacks funds for SES upgrades
Staff said there was a good chance that some community members would raise concerns about the impacts of the actual expansion of the SES on a nearby nature reserve.
Another challenge was a significant project funding shortfall.
In April, staff had estimated costs for Ballina's SES upgrades at $3.35 million, nearly $1 million more than the available budget of $2.5 million.
The rise in estimates is the result of labor and supply shortages, staff said, which have likely intensified since the figures were released more than two months ago and inflation rates have risen. significantly increased.
Mayor Sharon Cadwallader said at the time she would "pound" the state government for funds.
Mayor confident government will fund Ballina SES upgrades
But Cr Ramsey told the June meeting that a recent funding announcement for the SES appeared to have ruled out Ballina.
Of the nearly $133 million pledged for the SES, $50 million has been allocated to upgrade "a number of identified priority unit facilities across NSW", said Cr Ramsey.
"Unfortunately, there appears to be no mention of Ballina SES in this funding announcement."
Independent adviser Jeff Johnson asked if Ministers of State who had traveled to Ballina following the recent floods had visited the SES base.
"They looked around well, they realized the urgency," replied Cr Cadwallader, "we are very confident that we will get this funding".
'We are getting a visit from the powers at the beginning of the week of July 4,' the mayor said, 'so I expect that to be positive, to really work out what needs to be done, and the problem is that we we have to prepare it in spades".
Council calls for countywide emergency incident control room
The council had already agreed to concept plans in April, the meeting learned, and needed to hire consultants for a more detailed plan, which could include a county-wide incident control center.
Staff said the designs would likely cost around $400,000.
The Mayor described Council's unanimous support for Cr Ramsey's motion, which included further writing to the Prime Minister and other relevant Ministers of State requesting SES funds, as a public statement of Council's support for facility upgrades from Balina.
"It just shows we're on the case," Cr Cadwallader said, "we're pushing hard for this, and we need this to happen as soon as possible."
The vote did little to change the bureaucratic process of upgrading the SES on Ballina Island, with public consultation on plans still required and funding yet to be confirmed, despite the mayor's confidence in the government. State.
That is unless the Northern Rivers Reconstruction Commission takes over the project, with its associated powers for compulsory land acquisition and to speed up planning processes.
Either way, the council's inclusion of a county-wide emergency incident control room in its June vote to prioritize SES upgrades was expected to provide more detail. to designers.