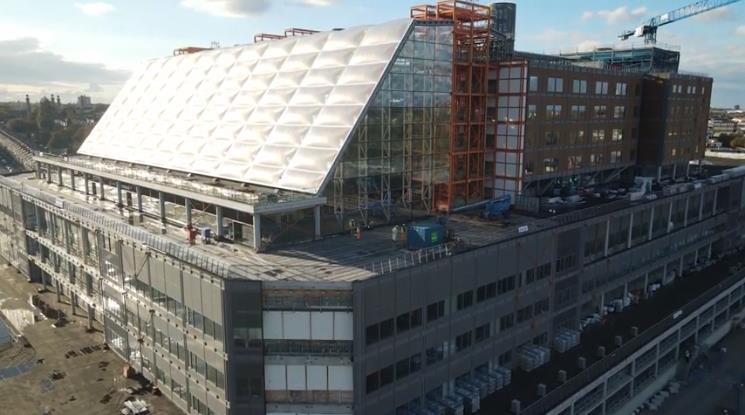 Birmingham Hospital caught up in Carillion collapse set to open six years late | New
One of the hospitals delayed by the collapse of Carillion in early 2018 will not open for two years.
The implosion of the country's second largest contractor has led to huge delays in the construction of Midland Metropolitan Hospital in Smethwick.
The planned super-hospital was due to open in October 2018 and replace the A&E departments of Sandwell and City hospitals.
Balfour Beatty was recruited in 2019 – more than a year after the sinking of Carillion – with the initial hope that the hospital would be completed in time for this summer's Commonwealth Games in Birmingham.
But the Sandwell and West Birmingham NHS Trust said work had been delayed by the impact of the pandemic while the facade had to be replaced following new fire safety regulations. He added that M&E also needed to be redesigned.
Other opening dates that have come and gone include spring 2023 and in an update this morning Sandwell and West Birmingham NHS Trust said it would now be ready to open in spring 2024.
Trust Chairman Sir David Nicholson said: "I am delighted that we are able to confirm with confidence that we will open as soon as possible after the completion of the building, which will be handed over to the Trust before the end of 2023.
"Balfour Beatty and the Trust teams have together been determined to push the building work forward over the past two years and it is great to see how many departments and clinical areas are nearing completion, to a very high standard. ."
>>> Consultants chosen to help guide government's new hospital program
>>> Meet the person responsible for delivering 40 hospitals in nine years
The new hospital has over 700 beds, 11 operating rooms, a purpose-built emergency department with co-located diagnostics, 15 delivery rooms for maternity services, and a midwife-led delivery unit. Half of the beds are in single rooms with bathrooms.
A second hospital job Carillion was working on when it collapsed, the Royal University Hospital in Liverpool, is set to open this autumn.
Laing O'Rourke took over the project in 2018 and the Liverpool University Hospitals NHS Foundation Trust said the hospital was now due to open in September or October this year.
Meanwhile, the PM's manifesto promise to build 40 "new" hospitals is up for scrutiny by the government's spending watchdog.
The National Audit Office (NAO) will later this year carry out a 'value for money review' of the new hospital scheme, which was a centerpiece of the Conservative Party's manifesto for the 2019 general election.
In a letter to Shadow Health Secretary Wes Streeting, who had raised concerns about delays leading to major cost increases, the NAO chief confirmed that the body was already planning a review.
Streeting said: "The only place these '40 new hospitals' currently exist is in Boris Johnson's imagination."
In March, the New Hospital Program revealed its first commercial pipeline of works, including 11 deals at or near market commitment.