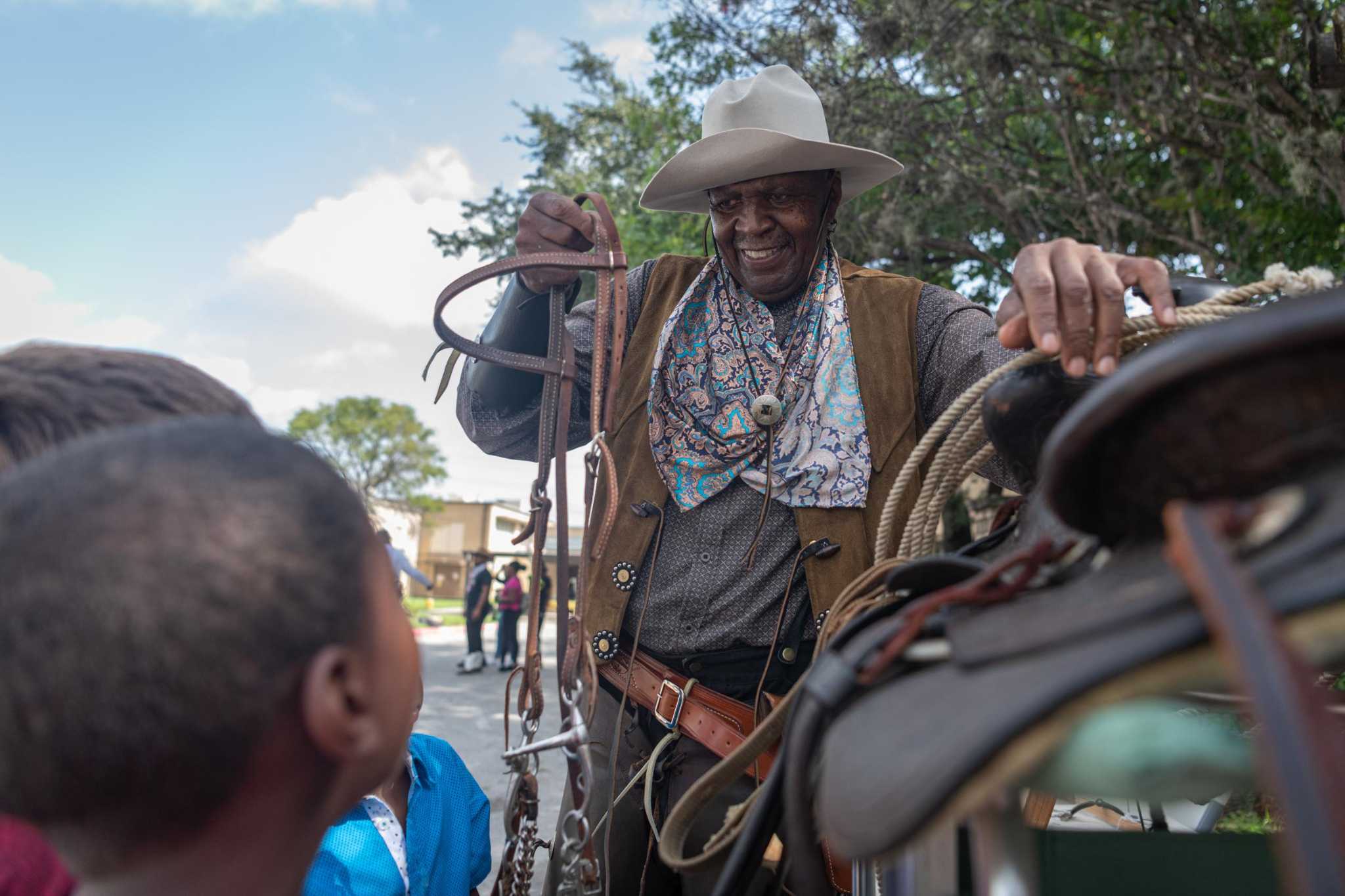 Confidence-Building Legacy Day Camp Connects San Antonio Children to African American Pioneer Stories
It was a rough day on the lineup – in an imaginary way – for kids attending an urban summer camp with hands-on lessons on the early contributions of people of color.
The Legacy Day event hosted by the San Antonio African American Community Archives and Museum wrapped up week five of a six-week "Summer Extravaganza" camp at the Ella Austin Community Center. Children ages 5 to 18 learned about Buffalo Soldiers, Black US Army troops who served on the border after the Civil War, and Black cowboys who raised cattle to help feed a nation in full growth.