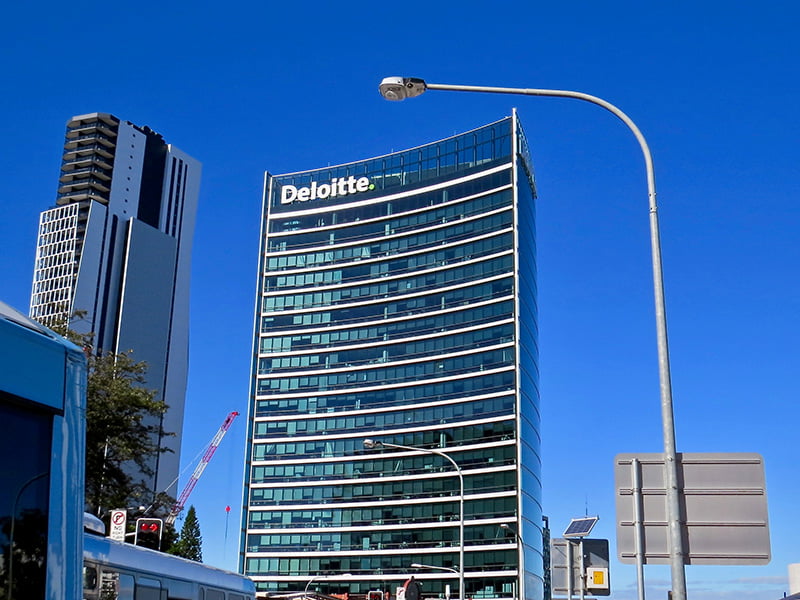 Deloitte called on the GovERP project
Deloitte will get $6 million over the next year to help with the important GovERP project providing the "digital backbone" for the public sector, joining the big four consultancies EY as a key private sector partner on the project.
Services Australia has also gone to market for a cloud hosting platform to house modernized government technology, which will offer managed accounts, resources and manpower.
The Government Enterprise Resource Planning (GovERP) project has been dubbed the "digital backbone" of the public service and will see the consolidation and standardization of shared APS service centers on a new back-end platform.
Services Australia leads the GovERP program after taking over the Department of Finance in last year's Budget. The agency signed a contract with Deloitte at the end of February for "program management office services" on the GovERP project, until the end of June 2023.
"Deloitte will work alongside Services Australia staff to deliver services. They will provide specialized program management functions including program and project governance, coordination, management and administration, benefits management, monitoring of program risks and issues, and program planning," a Services Australia spokesperson told InnovationAus.com.
"Services Australia designs, builds and operates the GovERP platform, which will consolidate and standardize Australian Public Service enterprise shared service centers. These hubs provide critical business and financial services to APS, and the current SAP-based system will reach end of life by 2025."
The contract is worth $6.056 million over 15 months and includes a confidentiality clause.
Deloitte is the second major consultancy to be recruited by Services Australia to help deliver the project, with EY landing a $14.5 million contract running from November last year until mid-2023.
Services Australia also launched a tender this week for a service provider to provide a secure cloud hosting platform to host the GovERP platform, with applications closing in a month.
The GovERP project aims to consolidate and standardize APS shared services hubs through a standardized back-end platform. Currently, these centers are controlled by six major government departments and provide corporate and financial services to dozens of Commonwealth entities using an SAP-based system scheduled for end-of-life in 2025.
The project is considered one of the government's most important technology programs and has been ongoing since 2019.
The Ministry of Finance received $67.1 million over two years in the 2019-2020 budget for the project, of which $35 million is earmarked for private contractors and consultants.
The project was then transferred to Services Australia in the 2020-21 budget, where funding was provided over two years, but the exact amount remained secret due to confidential commercial clauses.
Services Australia also established a standing offer last year with six vendors to work on the GovERP project: EY, Capgemini, Expense8, SAP Australia, Workday Australia and xAmplify Services.
Deloitte has increased its federal government revenue by nearly 70% — $109 million — since the start of the Covid-19 pandemic. Deloitte received $265.3 million in federal government contracts in calendar year 2021, a 23% increase over 2020;
This included a steep 400% increase in contracts with Services Australia in 2021, to $29.8 million from $45.8 million in 2020.
Deloitte is also leading the redesign of the myGov platform and has received nearly $40 million for this work since early 2020.
Do you know more? Contact James Riley by email.