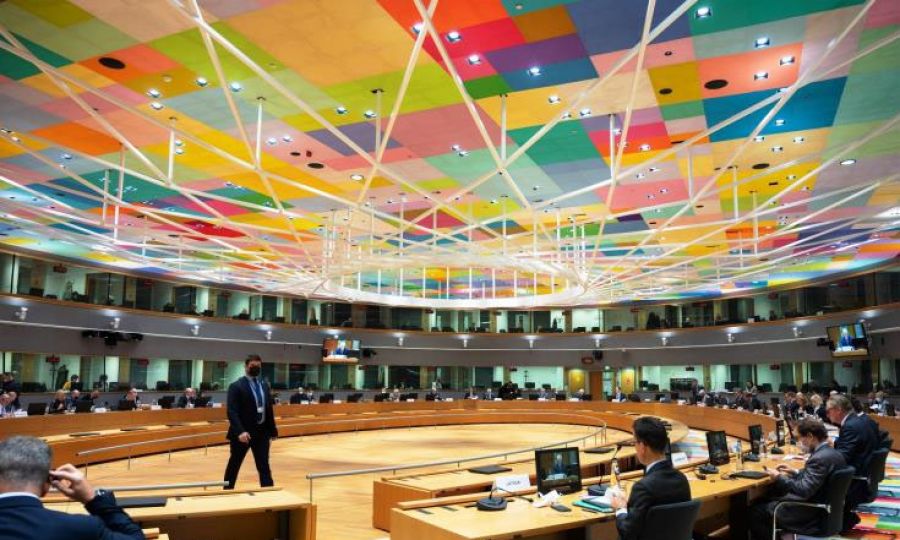 FM to seek EU support on confidence-building measures (CBM), KNEWS
Cypriot Minister for Foreign Affairs, Ioannis Kasoulides, will ask for EU support to promote the Nicosia proposal on confidence-building measures (CBM) between the two Cypriot communities, during the bilateral meetings he will have in Brussels, where he will will attend the EU Foreign Affairs Council on Monday.
Kasoulides will elaborate on the CBM issue in separate meetings he will have with EU High Representative Josep Borrell and with Italian and German Foreign Ministers Luigi Di Maio and Annalena Baerbock respectively.
Foreign Ministry spokesman Demetris Demetriou told the Cyprus News Agency (CNA) that on Monday morning Kasoulides will hold a meeting with Borrell, the first after Kasoulides took office as foreign minister. , last month.
According to Demetriou, Kasoulides and Borrell are expected to discuss issues related to the EU's Common Foreign and Security Policy, issues on which the Foreign Affairs Council focuses and issues related to the Cyprus problem.
In this framework, Kasoulides is expected to inform the High Representative of the Nicosia proposal on confidence-building measures and will ask for the support of the EU in this effort, which aims to restore confidence between the two parties and will pave the way for the creation of a good climate, necessary for the resumption of a new process of settling the Cyprus problem, added Demetriou.
Cypriot President Nicos Anastasiades said he intends to present a comprehensive proposal to the European Council on the need for initiatives from Europe for a Cypriot settlement and the adoption of substantial confidence-building measures .
Moreover, Kasoulides discussed the issue of MDCs during his recent meetings in Washington, where he visited at the invitation of US Secretary of State Antony Blinken, while President Anastasiades developed this topic in meetings. he has had with heads of state and other officials.
Cyprus has been divided since 1974 when Turkey invaded and occupied its northern third. Repeated rounds of UN-led peace talks have so far failed to yield results. The last round of negotiations, in July 2017 in the Swiss resort of Crans-Montana, ended without result.