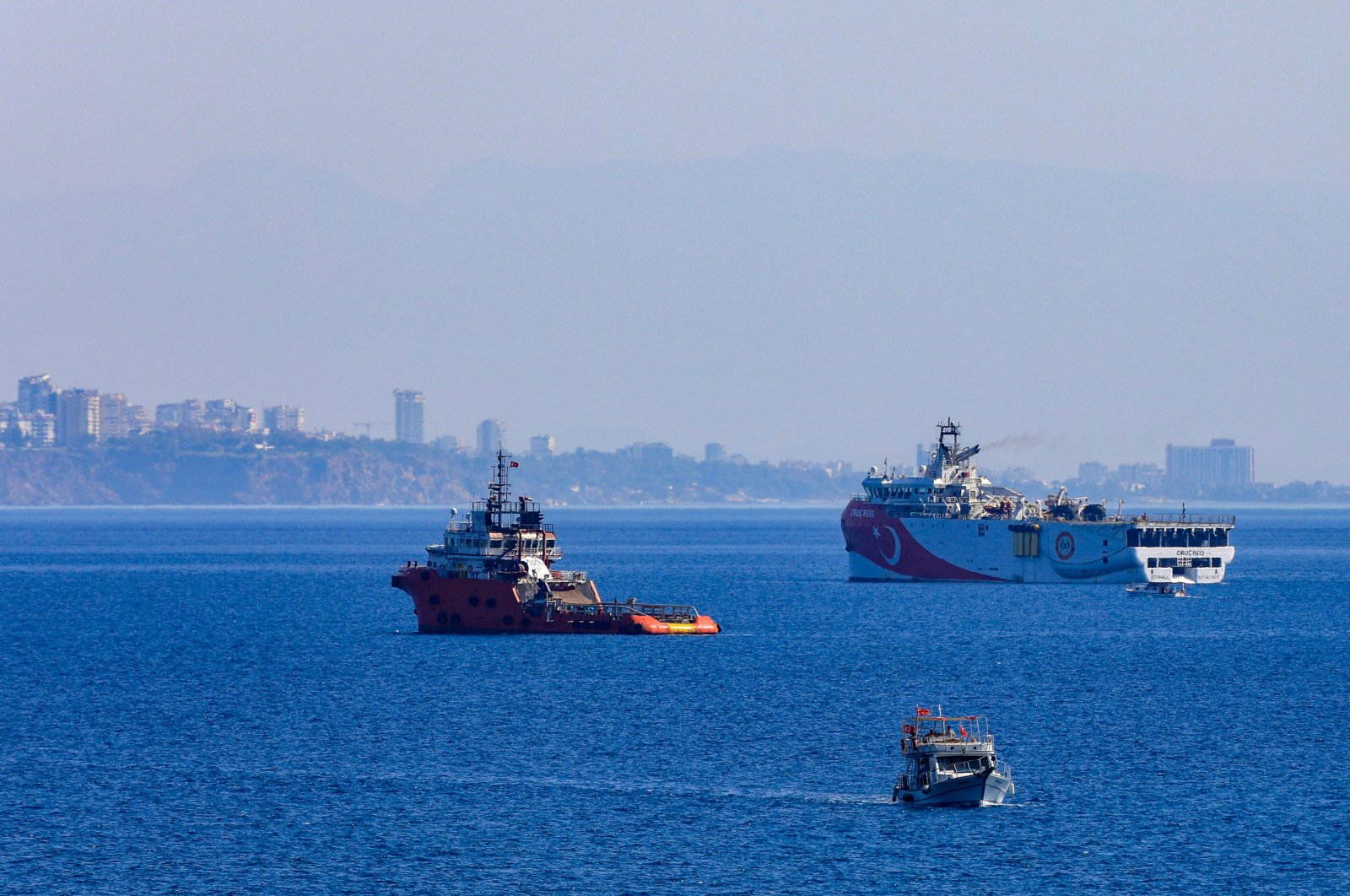 Greece undermines confidence-building efforts with new Navtex, Turkish security sources say
[ad_1]
"Greece has violated confidence-building measures by declaring a new Navtex in the Aegean Sea," security sources told reporters on Thursday.
"The Navtex will run until Republic Day of Turkey on October 29," the sources added, pointing to a provocation as the Greek Navtex covers live fire exercises.
In response, Turkey also declared another Navtex in the region.
Navtex, or navigation telex, is a maritime communication system that allows ships to notify other ships of their presence in an area, as well as other information.
Greece has armed 18 of the 23 Aegean islands, which Turkey considers a threat to its security. These include the islands of Lesbos, Chios, Samos, Symi, Icaria, Patmos, Leros, Kalymnos, Kos, Astypalaia, Rhodes, Kastellorizo ​​(Megisti-Meis), Nisyros, Tilos, Halki, Karpathos and Kasos.
Turkey recently criticized Greece for its military deployment to the demilitarized island of Kastellorizo, calling it a provocation and demonstration of its true intentions in the eastern Mediterranean.
The island of Kastellorizo ​​is only 2 kilometers from the Turkish coast. The Greek armed forces carried out a military exercise on Kastellorizo ​​in November 2019.
Beginning with the Treaty of London in 1913, the militarization of the eastern Aegean islands was restricted and their demilitarized status was confirmed in the Treaty of Lausanne signed in 1923. The Treaty of Paris of 1947, which ceded the islands of the Dodecanese from Italy to Greece, also confirmed the demilitarized status.
However, Greece maintains that the Montreux Convention of 1936 on the Turkish Straits should be applied in this matter, while Ankara asserts that Greece's obligation to disarm the islands remains unchanged under the Montreux Convention, because there is no provision that it is different from the Treaty of Lausanne. On the question.
The rearmament of the demilitarized Aegean islands has always been a heated debate between the two countries, especially after the 1960s, when relations between Ankara and Athens deteriorated over the Cypriot issue and Greece's extensive claims on it. airspace and territorial waters of the Aegean Sea. Turkey's first reaction to Greece's arming of the Aegean Islands was a diplomatic note given in Athens on June 29, 1964.
[ad_2]