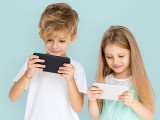 Kidscreen »Archive» App makers should focus on building trust
With schools closed and children doing homework remotely, parents are looking for resources to support home learning. But it's not just academics: According to research by ViacomCBS's Global Consumer Analytics team, parents are actually looking for a different kind of education.
Instead of looking for apps to continue children's learning in school, parents are looking for activities that build confidence, develop socio-emotional skills, and promote independence, says Christian Kurz, Senior Vice President of Global Consumer Insights for ViacomCBS.
This research emerged from conversations with 120 parents of children aged six months to eight years. Parents came from seven regions (Australia, Brazil, Mexico, China, Germany, Spain and the UK) and participated in 90 minute focus groups to provide information and discuss what they are looking for in apps. 'learning. These focus groups took place before schools around the world were closed in response to the COVID-19 pandemic.
While many learning apps are designed to help kids improve skills like reading or writing, parents care less about completing what teachers cover and more about games or activities that will build confidence. It could mean traditional learning apps that show evidence of progress through visual cues and sound effects (think gold stars, trophies, or applause), or it could be a game of play. adventure which, although it includes educational elements, focuses more on empowering children to make decisions and explore new ideas.
Learning apps, however, should not use a ranking system that compares the progress of different children. In fact, research has found that parents do not believe in a credible, standardized global benchmark that could assess children's knowledge and abilities. Additionally, they are concerned that apps that rate their children could cause anxiety.
"Parents don't want to compare their children to others," says Kurz. "It's important for parents that apps make learning a positive experience so kids want to keep going. "
When it comes to fostering independence, parents look for apps that will focus on mastering life skills, organizational habits, self-discipline, and learning without adult supervision. To do this, Kurz says apps need to encourage independent exploration, allowing kids to set their own pace and maintain their own motivation.
This could mean, for example, that kids are able to explore different topics depending on what interests them on a given day, rather than following a strict schedule or setting a path through an app. A sense of independence can also be achieved through selfish applications.
"The app shouldn't require a lot of preparation on the part of the parents," says Kurz. "There should be minimal preparation [before kids can take over]. "
According to parents, the biggest opportunity for app makers is in the three to five-year-old category, as apps for this group rarely seem age-appropriate. Younger people need an app that focuses on entertainment and exploring new things, while apps for six to eight year olds can get a lot more involved and start to introduce complicated topics like coding. . Parents also agreed that children differ more based on age than geography, meaning that learning apps have the potential to be relevant anywhere as long as they accurately meet needs. of a specific age group.
While the research was conducted while children around the world were still in school, Kurz believes the information is more relevant than ever now that the COVID-19 pandemic is forcing children to continue their education at home.
"There is real learning in school, but you also need something for your child to do when they are not with their teachers and still trying to work from home," he says. "These learning apps get really strong with this, especially as the minimum prep time for parents becomes really important and the breadth of content in these apps becomes really important."